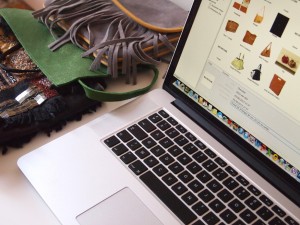 Cuscoll (stands for « customized collection ») is an application allowing the collections' inventory but also their archiving in a consistent way.
Why use CusColl ?
This user friendly tool allows to customise all the elements (name, description, date of creation,…) that will define an object, allows to add, to delete and to modify any element of this collection.
In order to link previous archives' systems, the software allows you to download and upload data in different formats (eg Excel, HTML).
This tool allows you to look for a collection's element in a very intuitive way but also to filter your search according to different selection's criteria.
It is a very easy and personalised way to manage your archives.
It can be used with Windows and Mac.
CusColl can be adjusted to your needs and can be licensed in different ways.
CusColl's benefits :
The intellectual property :
Notre offre permet de mieux se défendre, de gagner du temps et de l'énergie.
The copy and the theft damage the creation and lead to massive costs in order to have the creators' legitimacy recognised. To defend yourself, you need to have kept many documents proving anteriority of your know-how.
Know-how highlight :
De fil en archive améliore la connaissance, permet de sauvegarder les codes maison et de transmettre son savoir-faire.
The identity, the signature of a company is based around their heritage. In order to improve and relay this treasure, it needs to be known and highlighted.
De fil en archive improves the knowledge, allows to protect the house' codes and to relay the know-how.
Creativity and innovation :
To know one's past enables to prepare the future of one's brand : innovation and transformation.