Mission de récolement, analyse, indexation et expertise sur des collections de Haute-Couture et d'accessoires, au sein d'une base de données interne.

 An+Ka Setting up of a database with all the models ever created from the first collection up to today. Implementation of a specific inventory model thanks to CusColl®.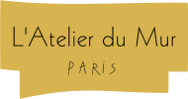 L'Atelier du mur Implementation of a tailormade inventory model thanks toCusColl® l – focus on technical aspects.
Juliette Ozouf  Parisian fashion designer, advices to organize archives.

  Community management on social medias
Partnerships :